Welcome to Trinity School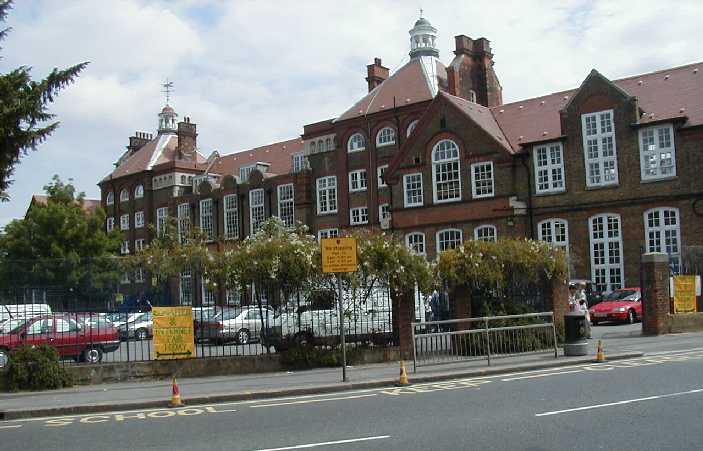 This website aims to collect and make available as much information about the former Trinity Grammar School (originally Trinity County School in the inter-war years) which had its origins in a higher elementary school building built in 1898-1899, and located in Bounds Green Road near the centre of Wood Green, North London. It was made into a County School of grammar school status by 1924 by Middlesex County Council, and continued as a separate grammar school by a new Education Act and continued until July 1962. Then the school combined with nearby Glendale Grammar School to be Wood Green Grammar School, and some reports are that it moved to the new White Hart Lane site later in 1962. In 1967 the school was made into a comprehensive school as Wood Green Comprehensive School and continued at its former playing field site in White Hart Lane. The last name found in use was Woodside School. The 1899 building remains as a listed building, and became a primary school with the name of Nightingale, and returned to the name of Trinity Primary Academy in recent years. The name of Trinity was derived from the nearby Trinity Church in Trinity Road, which borders the rear of the school. The intention is to load this website with much of the historical information about Trinity as was on the former Old Scholars website, but much of it was lost when the association shut down, without saving the carefully collected information. Fortunately, over 230 school photos with captions were copied in a hurry, with uncertain results. The first signs are that the captured images are of as good a quality as remembered on the former Old Scholars website, which is encouraging.
The intention is to re-create as much of the original important information from other source and keep on this website for several years, ideally until 2024 at least. If anyone has a full or long set of Old Scholars Newsletters, a loan to Peter Turner would be welcomed and the copies returned with many thanks (see Contacts page). Facilities to send in comments and find former schoolmates will also be an aim by the end of 2018, and dates of new events will be listed, and reports posted later. Photos of reunions should appear in the Gallery section later.